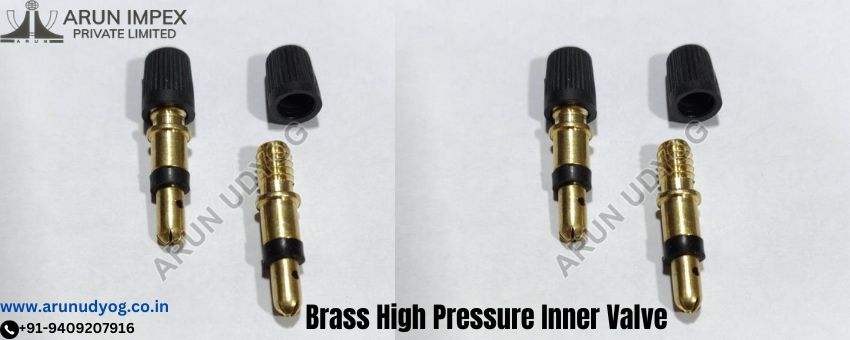 It is crucial to maintain the highest levels of efficiency and safety in industrial operations that use high-pressure fluids. A key element in these systems is the high-pressure inner valve by Brass High-Pressure Inner Valve Manufacturer. It regulates fluid flow, guards against leaks, and ensures the smooth functioning of several industrial applications.
The Role of High-Pressure Inner Valves:
In industrial systems, high-pressure inner valves are made to withstand tremendous pressures and temperatures. They serve as crucial control mechanisms, regulating how fluids and gases move through pipelines, vessels, and other machinery.
Keeping Safe in High-Pressure Situations:
Safety comes first in situations where high-pressure fluids are used. The high-pressure inner valve by High-Pressure Inner Valve Supplier offers a dependable way to regulate the flow. It avoids any mishaps or equipment breakdowns.
Optimal Flow Regulation:
Operators can modify the rate of fluid or gas flow following particular process requirements thanks to the precise flow regulation. Industrial activities are more accurate and efficient when there is this degree of control.
Keeping Fluids From Leaking
:
Fluid leakage, which may cause serious financial losses and environmental dangers in high-pressure systems, is a major problem. The high-pressure valve by High-Pressure Inner Valve Exporter is made to close tightly, reducing the possibility of leakage.
Resilience to Extreme Conditions:
High operating temperatures and corrosive environments are frequent features of industrial operations. Strong materials that survive such difficulties are used to build high-pressure inner valves, assuring long-lasting function.
High-Pressure Inner Valves: Different Types
High-pressure inner valves come in a variety of designs, such as ball valves, gate valves, globe valves, and check valves. Each variety has distinctive qualities that are ideal for particular industrial uses.
• Ball Valves: With their spherical closure element, ball valves provide full flow when they are open and shut-off when they are closed. For on/off control in high-pressure systems, they are perfect.
• Gate Valves: A gate-like disc that travels perpendicular to the flow direction is a characteristic of gate valves. These valves have a straight-through flow route, which makes them suitable for uses where a little pressure drop is essential.
• Globe Valves: Globe valves regulate flow using a disc and seat configuration. In high-pressure systems, they have great throttling capabilities and are frequently employed to control flow rates.
• Check Valves: Check valves limit the movement of liquid or gas to one direction only. They play a key role in high-pressure pipes.
Reducing Downtime and Maintenance Costs:
High-pressure inner valves' dependability and toughness save maintenance expenses and downtime in industrial operations, increasing production and profitability.
Supporting Process Automation:
Automated control systems can incorporate high-pressure inner valves, enabling remote monitoring and control. This automation improves overall efficiency by streamlining industrial operations.
Regular Maintenance and Inspection:
Regular maintenance and inspection are necessary to enhance the performance and longevity of high-pressure inner valves. Regular inspections and appropriate lubrication assist find possible problems and guarantee efficient functioning.
When it comes to industrial systems that deal with high pressures and temperatures, high-pressure inner valves are essential for assuring security, effectiveness, and dependability. These valves are essential parts of several industrial applications.